Quentin Standish-Hayes
Chiropractor
My chiropractic journey started in my teens when, after a heavy rugby tackle, I developed headaches and dizziness which didn't go away. Eventually, my father took me to a chiropractor, and I was immediately fascinated by the whole process of examination, diagnosis and treatment of the neck injury I'd sustained. Without realising it at the time, the seed had been sown for my life's career.
I enrolled at the Anglo-European College of Chiropractic (AECC) and graduated in 1987. In 1989 I became the principal chiropractor at the Casterbridge Chiropractic Clinic and have been in continuous practice ever since. Over the years I've had the pleasure of teaching final-year students at the AECC and also lecturing to groups of doctors and other healthcare professionals on the management of musculoskeletal conditions.
Chiropractic care is about enabling patients to function at their best and keep them that way. Often, it's pain or injury that causes someone to initially consult me and the first goal is to help them over that of course. However, logic and experience tell us that to stay better takes more than just hope, and I like to seek out the reasons why a patient's problem has developed in the first place and give them the guidance and support to help prevent problems in the future.
I deliberately maintain a diverse practice, caring for patients of all ages and for the whole spectrum of biomechanical disorders. I'm honoured to have so many patients who have trusted me to look after them over the last 30 years and continue to do so.
Outside work I enjoy a variety of sports and will often be found walking the hills and coastline of Dorset with my dogs.
For details about an initial consultation with Quentin or to book an appointment, click here.
I am a new patient and have found the care and treatment from Quentin extremely impressive. The thorough case history was taken very carefully.
Annabelle Thorne
Chiropractor
Annabelle graduated with a Sport Therapy degree from York University in Toronto, Canada. She worked for many years with elite level athletes in Sport Injury management and rehabilitation before going on to study for her Masters degree in Chiropractic from the world renowned Anglo-European college of Chiropractic in Bournemouth.
"My passion for healing began following a knee injury which played havoc on my competitive career as a track and field athlete. However, I was inspired by the motivation I saw in other athletes and I decided to dedicate myself to helping them also recover from injury and return to play.
"I became a fully certified instructor in Mat and Reformer Pilates, and spent my time educating others on how to maximise their potential through various movement therapies, aiding and speeding their recovery. I have worked with professional athletes including those from the Toronto Maple Leafs Hockey team and Toronto football club to name a few.
"In recent years, I have taken a particular interest in paediatrics and child motor/muscle development in sport."
Aside from her expertise in Sport Injuries, Annabelle is a fully licensed Active Release Therapy (ART) provider, she is certified in Kinesiotaping at levels KS1, 2 and 3, she is qualified in Dry needling (Western acupuncture). Annabelle is dedicated to the treatment of all ailments affecting the young and the elderly to ensure efficiency of movement in day to day life.
To book a consultation with Annabelle click here.
I wish I had come here before. The treatment is first class and I would recommend it to anybody who has a problem. Many thanks Annabelle.
At age 16 I suffered a lower back injury whilst competing as a national heptathlete, which lead me to my first chiropractic treatment. After my first experience of chiropractic I decided straight away that this was the career choice for me.
I enjoy treating a wide variety of patients such as dressage riders, triathletes, keen gardeners, personal trainers and farmers. My treatment is mainly from a functional approach, taking into consideration not just the symptoms, but the movement patterns and lifestyle influences of each individual patient.  However, this does mean that I like to give my patients a fair amount of homework in terms of stretches and exercises.
I feel very privileged to be a chiropractor and to help people achieve their goals – whether they be returning to a sport or simply feeling more comfortable in their own body. Chiropractic can bring very positive changes to people's everyday lives and I love being a part of that.
Outside of chiropractic I have a keen interest in fitness and am often found trying new classes and workouts within the gym. At home I love to try new recipes and put my kitchen skills to the test. For down time I regularly visit my family back home in Wales or spend weekends away with friends.
I graduated from the Anglo-European College of Chiropractic with a BSc degree in Human Sciences and an MSc Master's in chiropractic. I am registered with the General Chiropractic Council and a member of the British Chiropractic Association.
To book a consultation with Kate click here.
Fantastic chiropractic clinic. Staff friendly and helpful. Saw Kate who was knowledgeable and thorough in her work. Would recommend.
Sophia Watts
Massage therapist
After a career in the hustle and bustle of London, I moved to Dorset some years ago to be near family and have a change of direction. Having retrained as a massage therapist, attaining a BTEC in Sports Massage Therapy, I've been part of the team at Casterbridge Chiropractic for over five years.
Outside the clinic I enjoy keeping fit and spending time with my family.
If you need that extra time and care, the practitioners give you the extra minutes you desire.
Mita Dennis
Bowen practitioner
Bowen came into my life after the birth of my daughter in 2010; I received a treatment from my Aunt who at that time was the Chairperson of the New Zealand Bowen Association.  The impact and relief of my symptoms was so profound, I was hooked! 
I determined in my mind that I too would like to help people, using the Bowen Technique.  At the time I was an accountant by trade, so I studied physiology and anatomy, followed by The Bowen Technique in London under John Wilks.  Several years later I am now an Advanced Bowen Practitioner with a wide and varied client base, I'm a fully registered member of the Bowen Association and now living in beautiful Dorset, having relocated from Buckinghamshire in 2014.
Joining the team at Casterbridge Chiropractic has provided me with a wonderful opportunity to utilise my skills and experience to help people and make a real difference to their lives, now and for the future.
I have a lifelong interest in many different aspects of health and fitness and when I'm not working or studying, you can find me in the gym, spinning or beach walking with my family and friends, and on the odd occasion kayaking to Old Harry Rocks! 
I look forward to seeing you in the practice soon.
As a regular, I can only recommend this practice for a friendly and professional approach and excellent treatment!
Rachel Mentern
Practice manager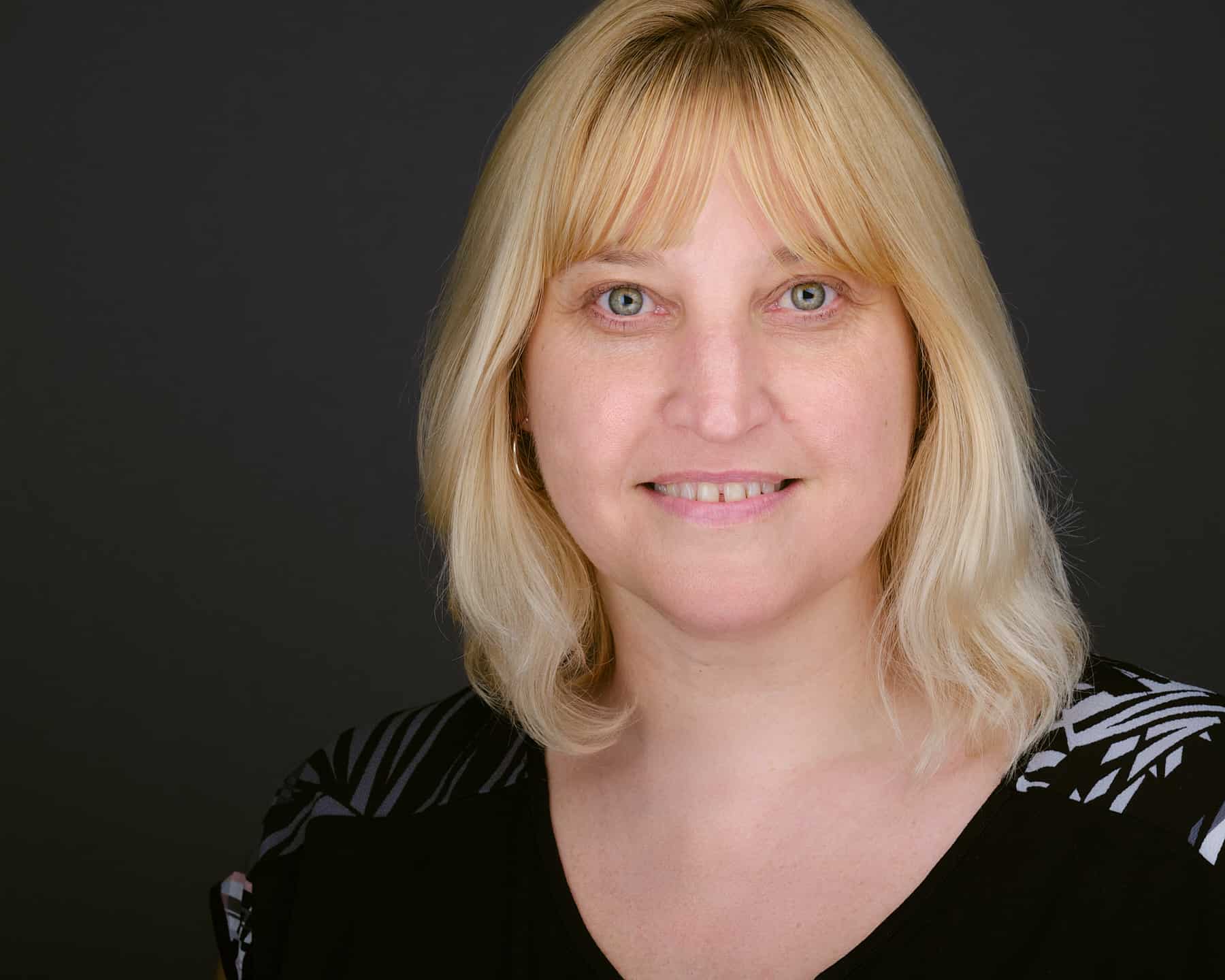 I've been part of the team at Casterbridge Chiropractic for over 10 years. I enjoy looking after the many regular patients we have and also meeting new patients, supporting them through their chiropractic care. Apart from my front desk role, I have responsibility for administration in the clinic, ensuring its smooth running.
I am family orientated person with two grown up lads and enjoy spending social time with my family and friends. My hobbies include walking, going to the cinema and eating out.
I have had a number of appointments and was very impressed by the treatment and the reception I received. Excellent.
Lucinda Sparks
Receptionist
Having joined Casterbridge Chiropractic in 2017, I am really pleased to be part of a great team, welcoming our patients and providing helpful, friendly assistance.
I have previously worked in the health sector as a physiotherapy assistant, a dental nurse and a receptionist. I have also worked in education as a classroom assistant and as a speech and language assistant.
I have three lovely grown up lads that have left home, but somehow still manage to keep me busy.
I enjoy walking and cycling with my husband around our beautiful county.
Just brilliant. First time to a chiropractor and came out feeling so much more comfortable. Thank you!
Angie Lambert
Receptionist
Having been a patient for many years, I joined the reception team at Casterbridge Chiropractic in July 2019.
My career has taken me into hospitality, banking, wedding/event management and working in a school office. I live locally with my husband and two boys and I am now embracing being part of the Casterbridge family, helping to provide a professional, caring experience for our patients.
Excellent! Great help and have cured my back problem. Would recommend to everyone.
Sports therapy
Sport is about performing at your highest level. Whether it's tight muscles, weak muscles, recurrent injury, reduced mobility or poor stability that's holding you back, our chiropractors and sports massage therapist are here to help you.
Back pain
85%
of the population suffers with back pain at some point.  
20%
of the population is suffering right now.  If that's you, call us now.
Casterbridge Chiropractic
Providing bespoke treatment to manage pain, improve mobility and build resilience.
Your local specialists in musculoskeletal care
t: 01305 263 048
e: info@casterbridgechiro.com